Let's Party, Baby - Neon Rental
Light up your event with this neon sign rental!  
Choose the date of your event and your sign will arrive 1-2 days prior to allow for set up
Light up your event with our "Let's Party, Baby" neon sign rental!

Sign will arrive in a custom box that the sign will be shipped back to us in.

Sign Dimensions: 40in x 14in

Sign Estimated Weight: 4-5 pounds
Cancellations: You may cancel your rental up to 3 weeks before your rental date, this allows us to cancel any shipments planned. You will receive a full refund if you email info@howdydudeyneon.com at least 3 weeks before you rental date.

Refunds: Although unlikely, if the sign or parts arrive defective or damaged you must email us within 24 hours of delivery with pictures of damage or defectiveness and we will replace when able. If we are unable to replace the damaged part before your event, you will receive a refund (sign defective) or credit to replace defective part (such as power cord or dimmer not working). Refunds will not be granted if Howdy Dudey is not alerted within the 24hr time period.
You will receive your rental 1-2 days before your selected event date.

Test your sign once you receive it.

Easily hang your sign using supplies such as command strips, fishing line or zip ties.

When your event is over place the sign and parts back into our eco-friendly, reusable boxes. Your return label is on the back of the instructions located in your box.

Drop off at a UPS.
View full details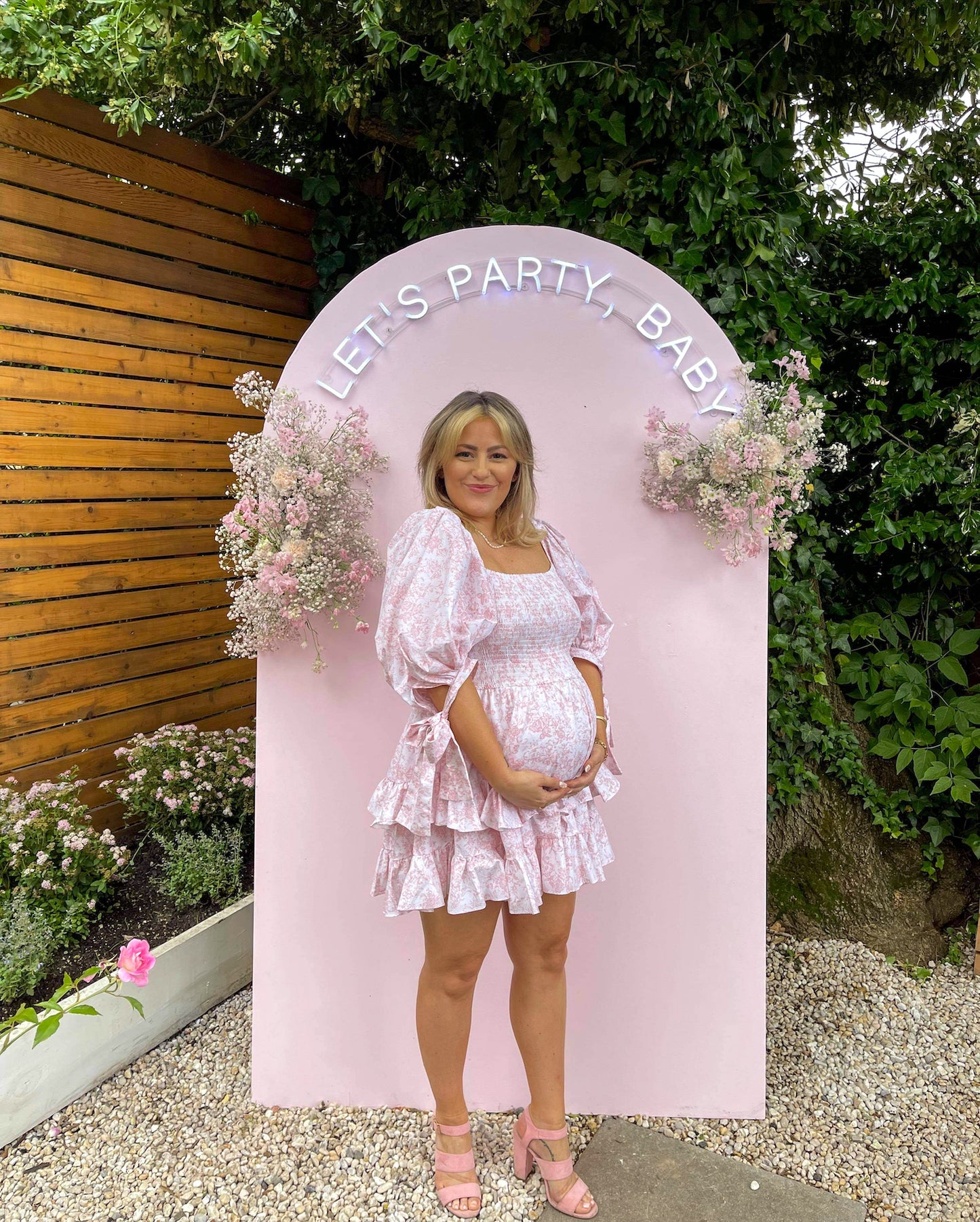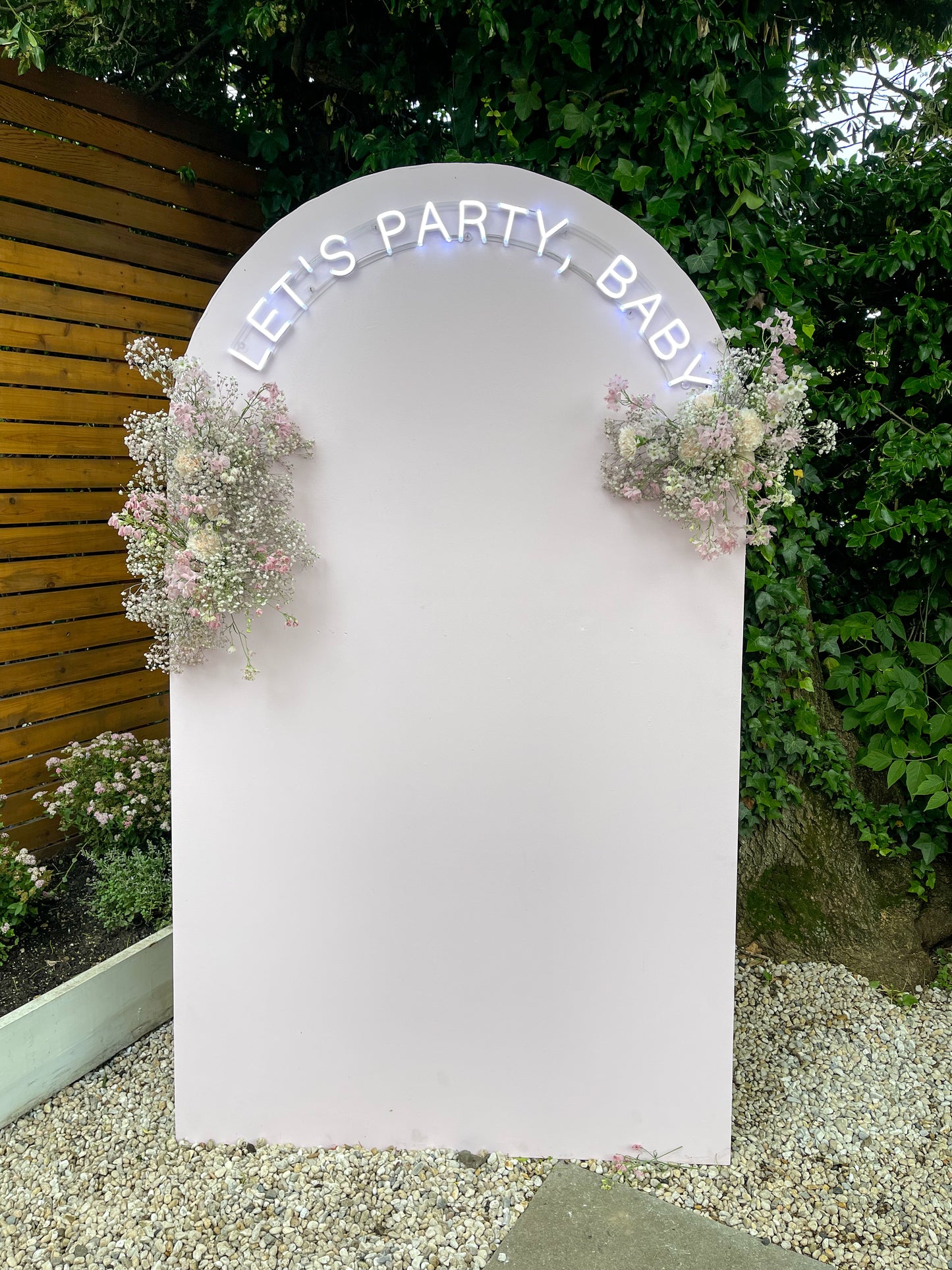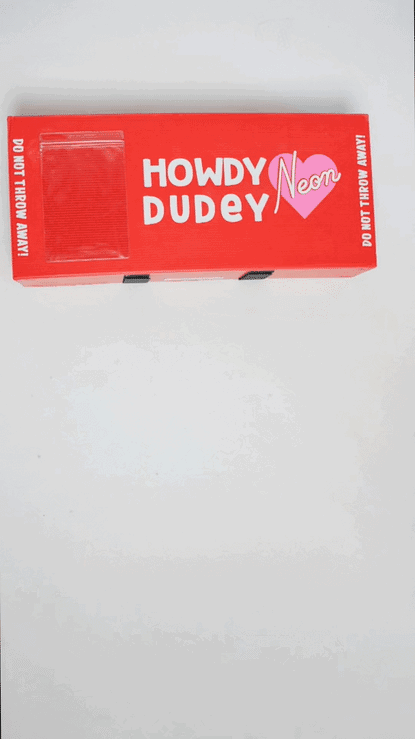 Let's Party, Baby - Neon Rental
Open your new neon sign with ease, knowing it was shipped in an eco-friendly, reusable box. Inside you'll find your sign, power cord, remote control for adjusting brightness and turning it on/off, and a return shipping label in an envelope for your convenience.
DOESN'T GET ANY EASIER
HOW TO RETURN YOUR RENTAL NEON SIGN
RENTAL NEON REVIEWS
HOWDY DUDEY LOVIN'
The perfect rental for any party!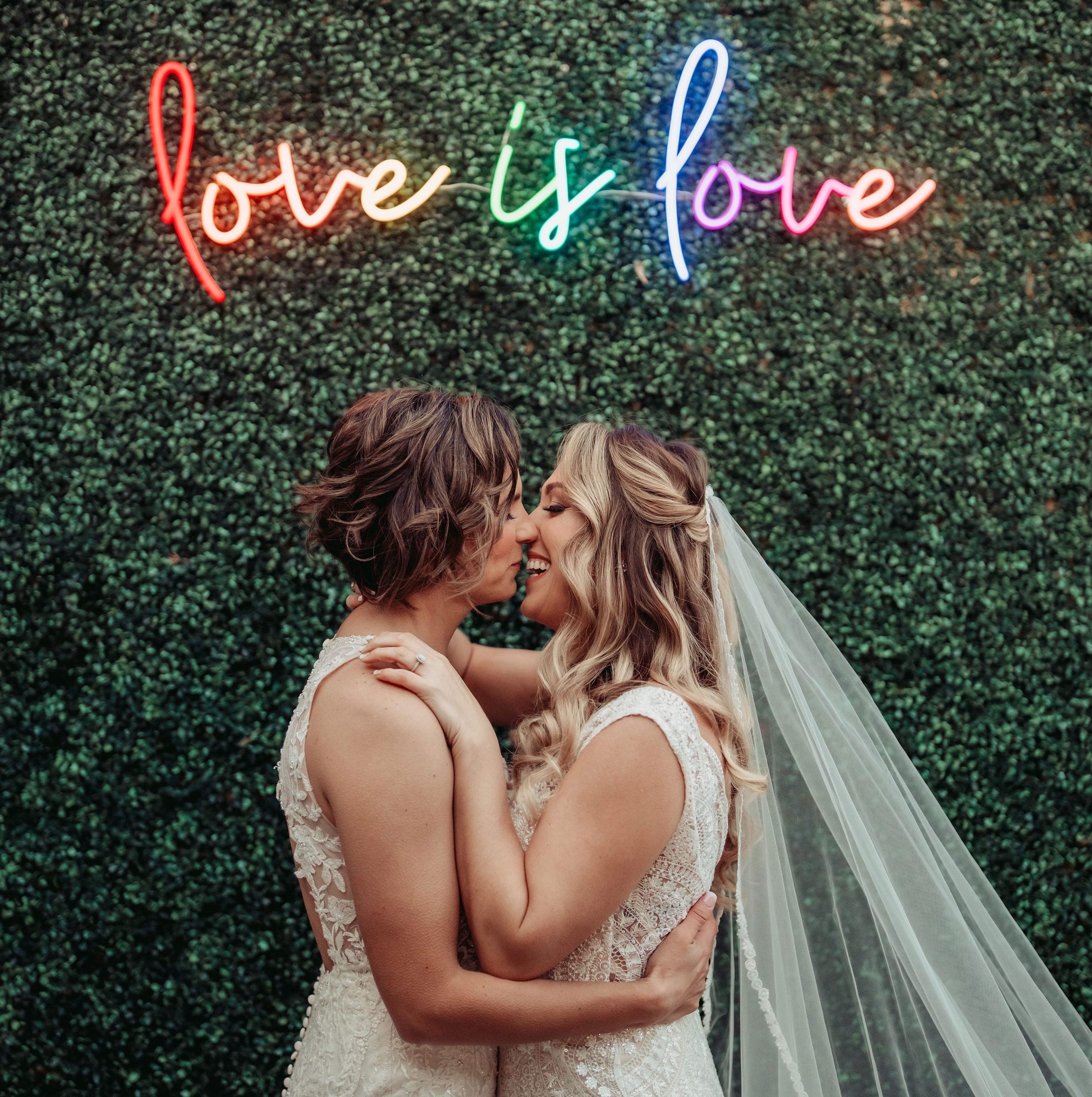 So easy, arrived on time, and was super simple to send back. Added a fun touch to our beautiful day! The value was great as well.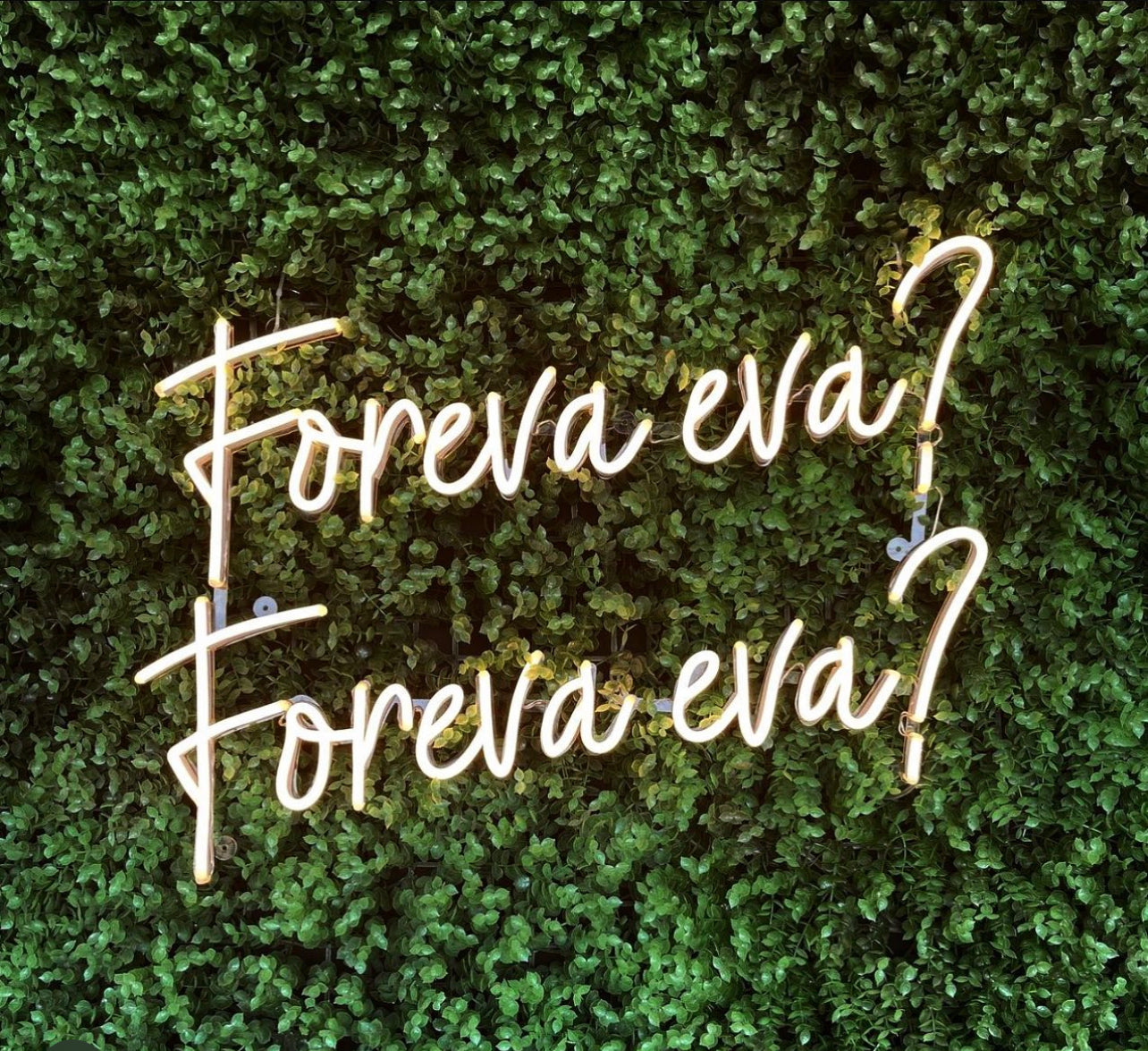 Such a fun and different neon for our wedding! We loved being able to rent and send it back! Excellent service.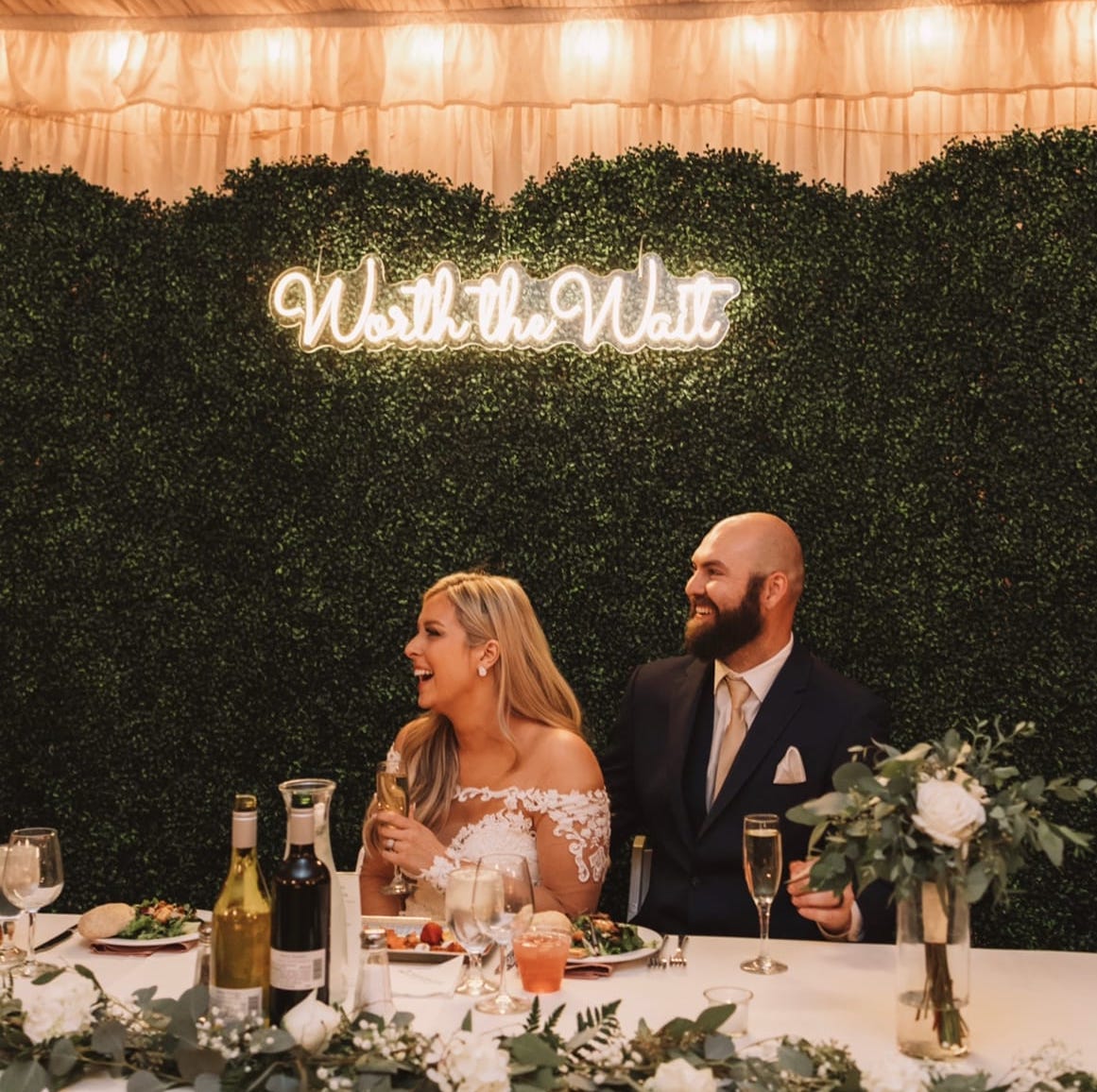 Loved this sign so much!!

Design a text neon sign and get an instant price.

Fast turnaround + free shipping!
Yes! We ship anywhere in the Contiguous USA. 
Choose the date of your event and the rental will arrive 1-2 days prior. 
The rental will need to be returned to a local UPS location with the return label attached in our eco-friendly reusable box the day after your reserved rental date.
We suggest using fishing line, zip ties, command strips or hanging wire. The signs are fairly light (4-8lbs depending on design).
Although it is very rare, sometimes the shipping carriers are not as gentle with our packages as we would like. If your sign arrives broken or damaged email us within 24 hours of delivery with photos of damage and we will send a replacement.* 
My sign is blinking - It is likely an issue with the dimmer remote needing to be re-synced. Re-sync by selecting speed- and speed+ at the same time.