Photo Booth Rental
Choose the date of your event and your photo booth will arrive 1-2 days prior to allow for set up
NEW! Rent a photo booth for your event. Select your event date and you will receive your photo booth at your doorstep 1-2 days prior.
Total Height: 64"
Head Height: 21"
Width: 12"
Pole Width: 5.5"
Pole Height: 20.75"
Case Dimensions: 24.5" × 19.37" × 12.22"
Case Weight: 19 lbs
Booth Weight with iPad: 37 lbs
Total Combined Weight: 58 lbs
Cancellations: You may cancel your rental up to 3 weeks before your rental date, this allows us to cancel any shipments planned. You will receive a full refund if you email info@howdydudeyneon.com at least 3 weeks before you rental date.

Refunds: Although unlikely, if the booth or parts arrive defective or damaged you must email us within 24 hours of delivery with pictures of damage or defectiveness and we will replace when able. If we are unable to replace the damaged part before your event, you will receive a refund (booth defective) or credit to replace defective part (such as power cord or dimmer not working). Refunds will not be granted if Howdy Dudey is not alerted within the 24hr time period.
View full details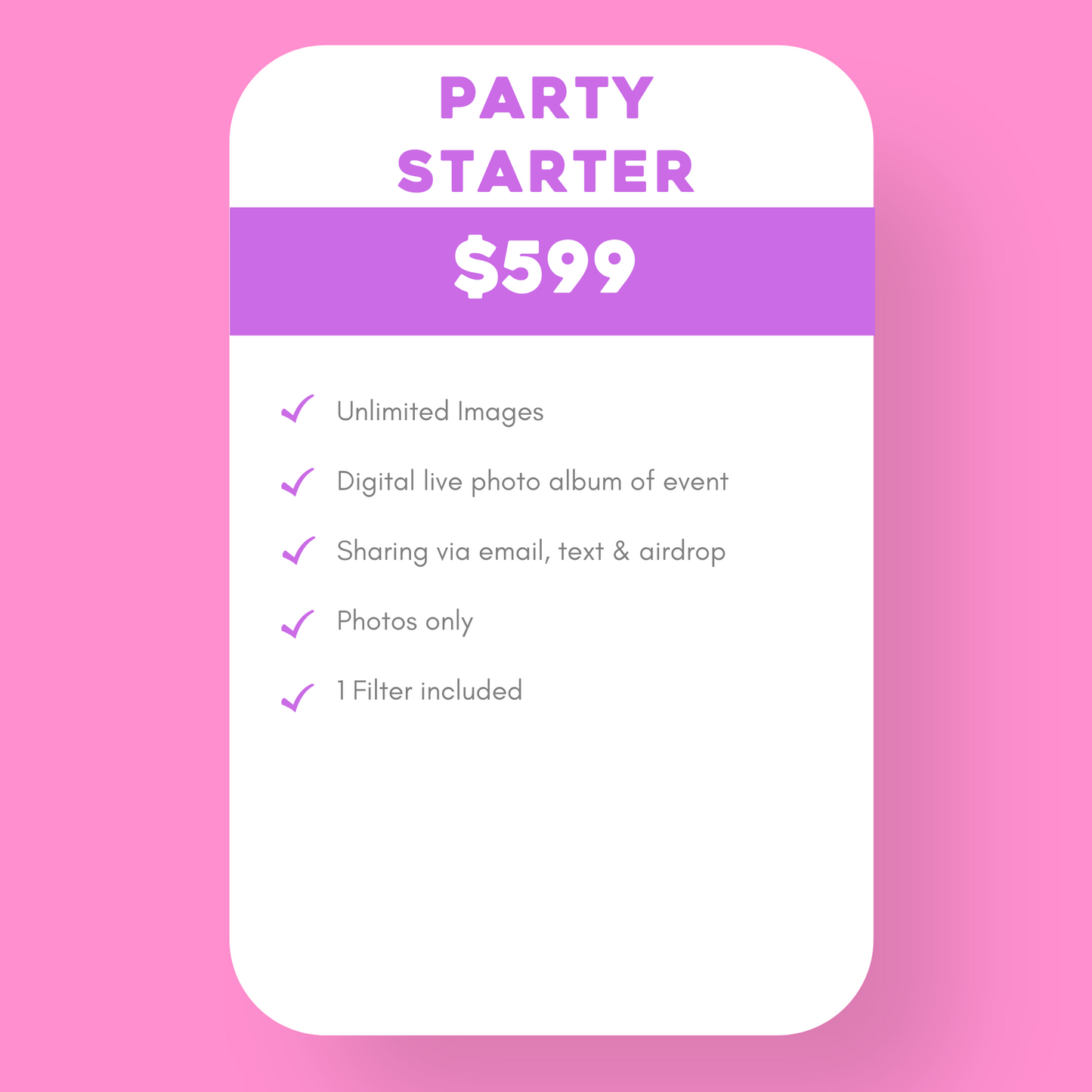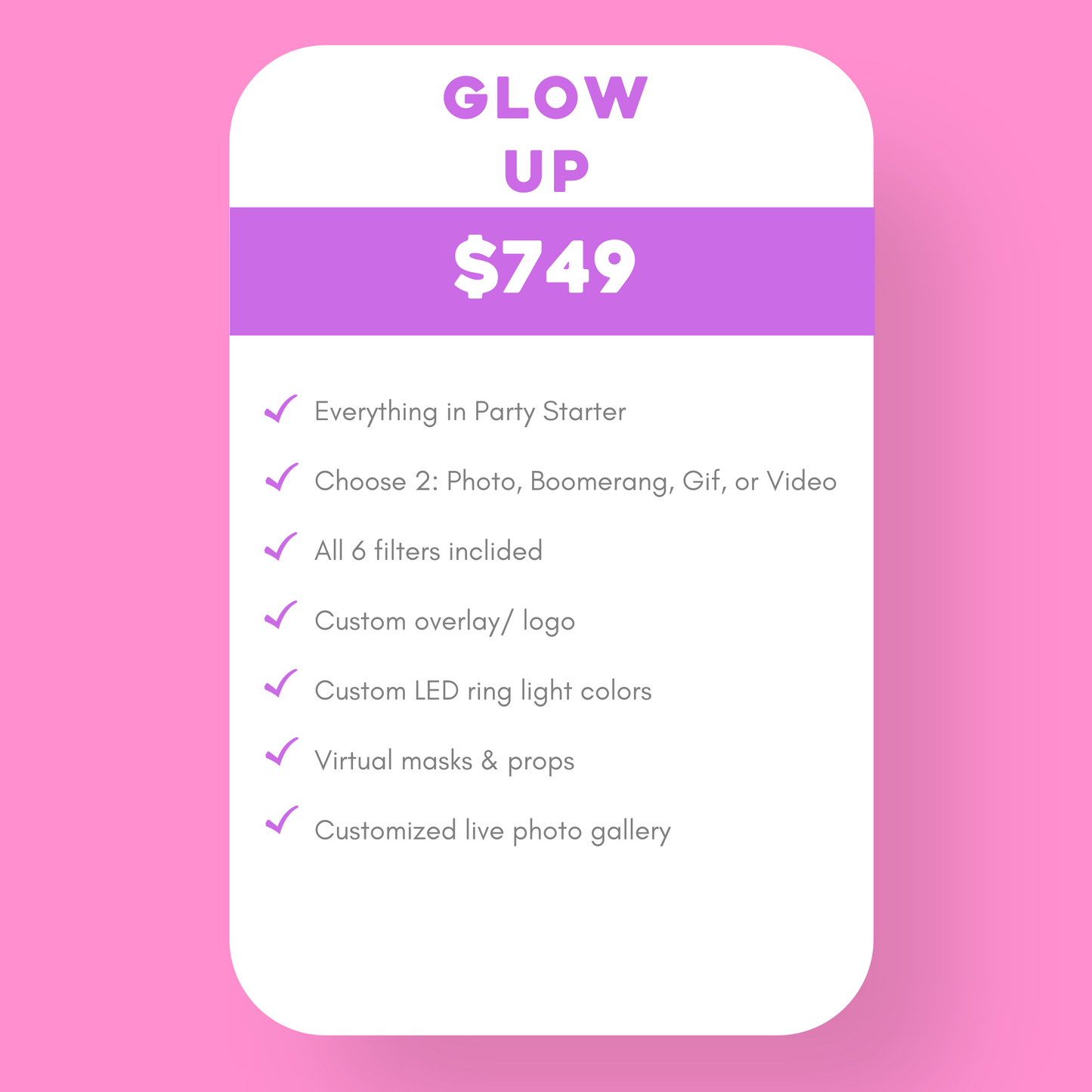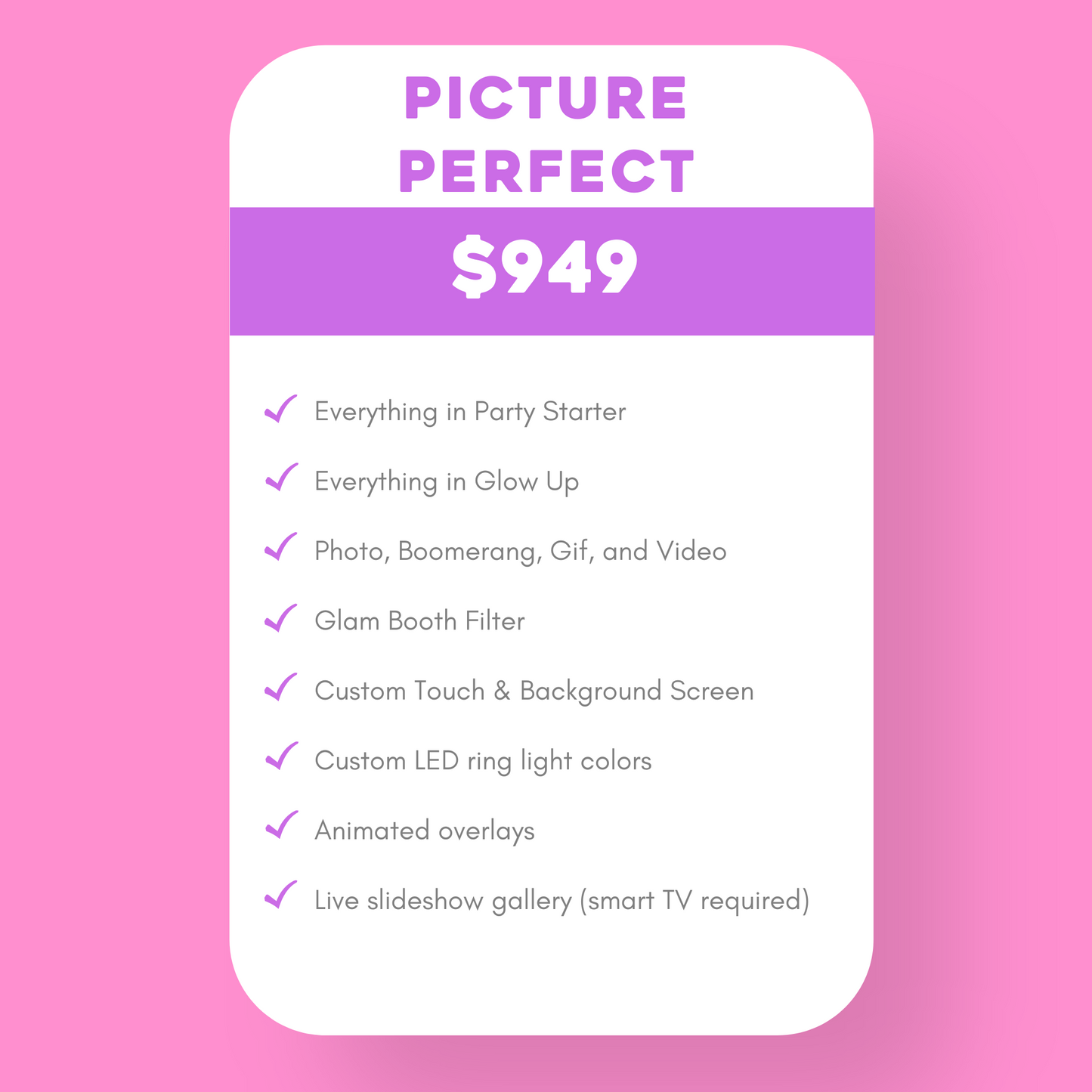 SET UP IN MINUTES
What comes in the box?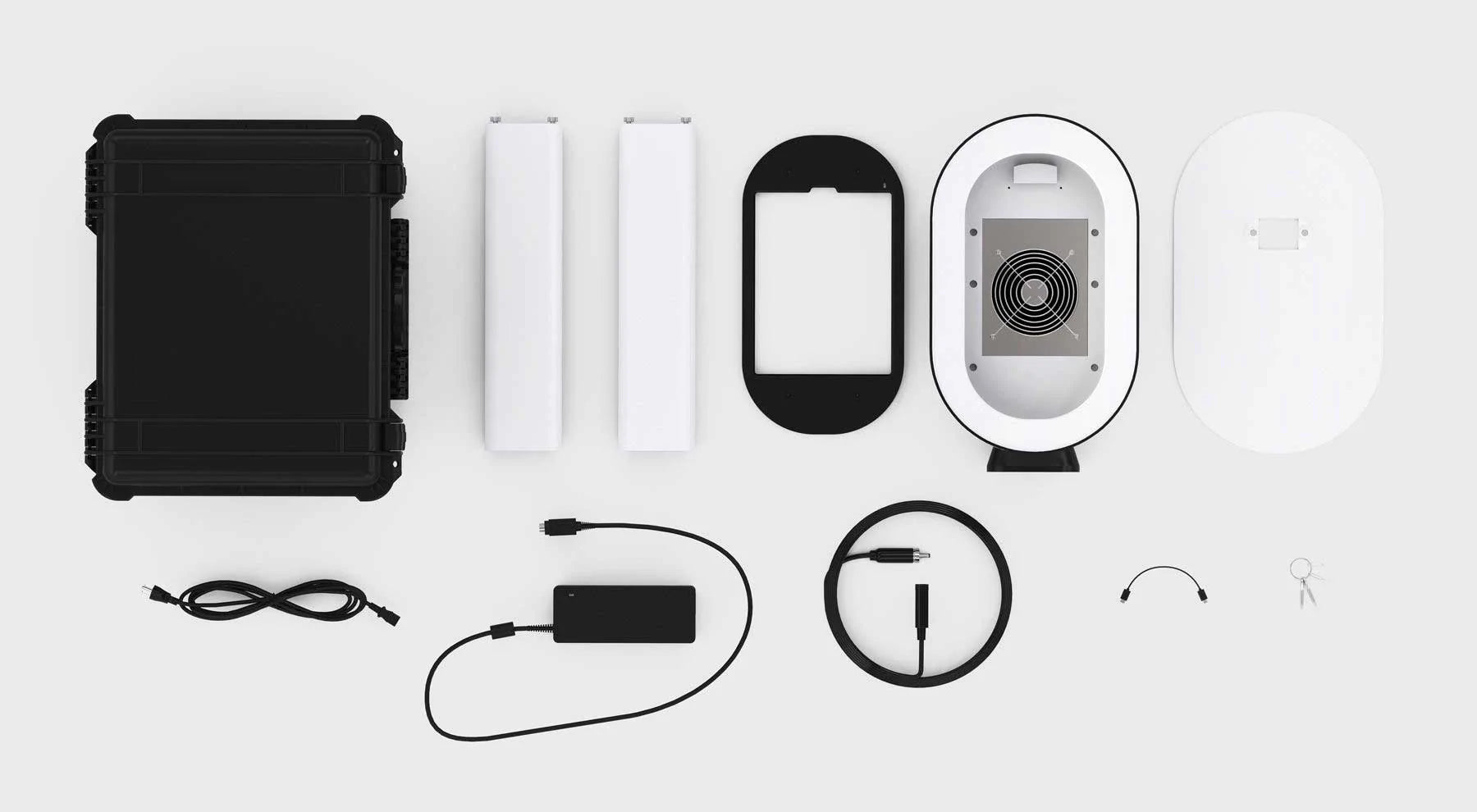 SET UP IN MINUTES
What comes in the box?
Photo booth stand, LED light ring, Ipad, power cords, Ipad charger, small screw driver.
Everything for set up is included and can be done by 1 person with 5 minutes to spare.